X-Files FanfEst 2024
The 30th Anniversary X-Files FANFEST was a huge success. We cannot wait to do it all again! This time we hope to do it longer and even better. We are excited to announce tentative dates so we can all start making plans.
* Keep watching for updates!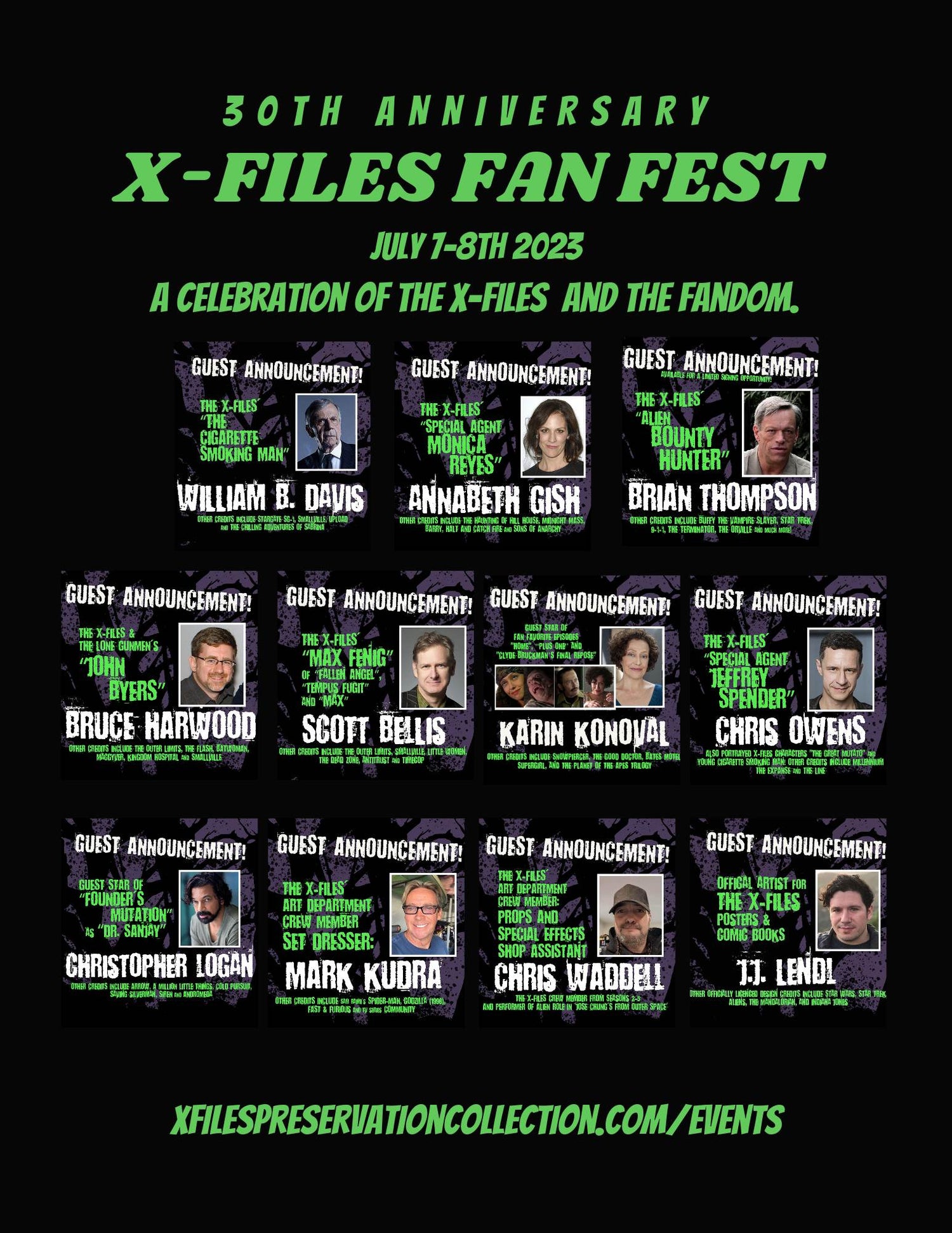 X-Files 30th Anniversary Event
The X-Files 30th Anniversary Fan Fest  
Date: July 7-8, 2023
We are thrilled to announce that this year's Fan Fest will take place at both The X-Files Preservation Collection and the Saratoga Springs City Center. The City Center is a beautiful, and state-of-the-art event center with all the space and accommodations we could hope for. It is located right on Broadway, which is the heart of Saratoga Springs, NY. There is a connected parking garage so you will not have to worry about parking availability. We will have activities at both locations and will be providing a shuttle back and forth throughout the day.  
** ALL Celebrities will be meeting fans on Saturday July 8th.
Keep watching this space for updates!!
X-Files Fan Fest 2022
Date: Oct. 7th & 8th 2022
Details: X-Files Fan Fest is a celebration of the Fandom and the show we all love.
Celebrity Guest:
Nicholas Lea - Alex Krychek, X-Files #1 bad boy
The Enigma Lise - from the episode "Humbug"
Jenny-Lynn Hutcheson - best know as Polly from the Stephen King episode "Chinga"
VIP After Party with Celbrity guest Q&A, Costume contest and much more.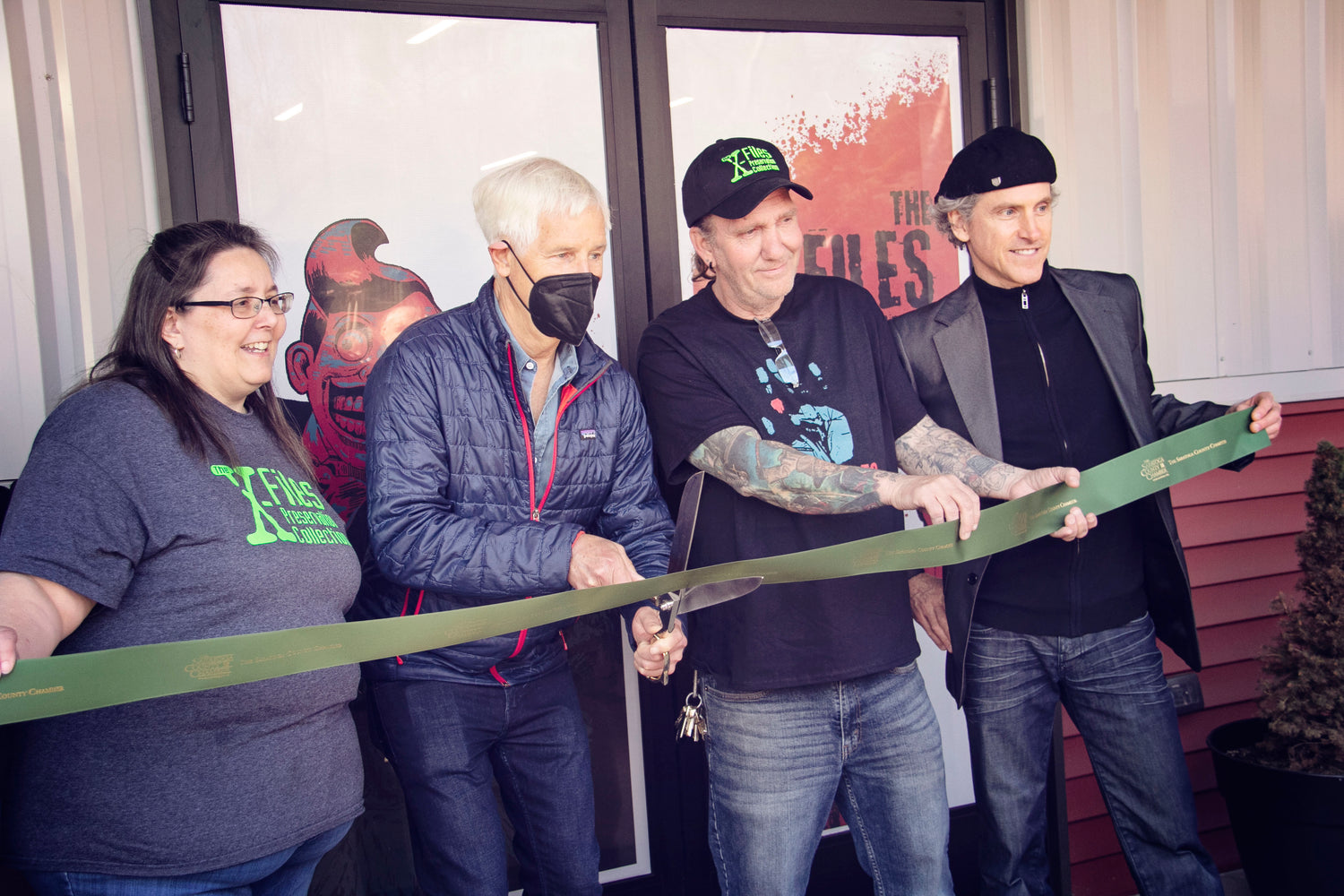 XFP Grand Opening
Date: April 30, 2022
Time: 11am
Details: Celebrate the grand opening of our permanent collection space and collectibles shop in style with special guests: X-Files creator Chris Carter and regular guest star Keith Arbuthnot. VIP guests will be treated to a tour of the new space, a Q&A with Chris, and limited edition XFP posters designed by X-Files artist J.J. Lendl.