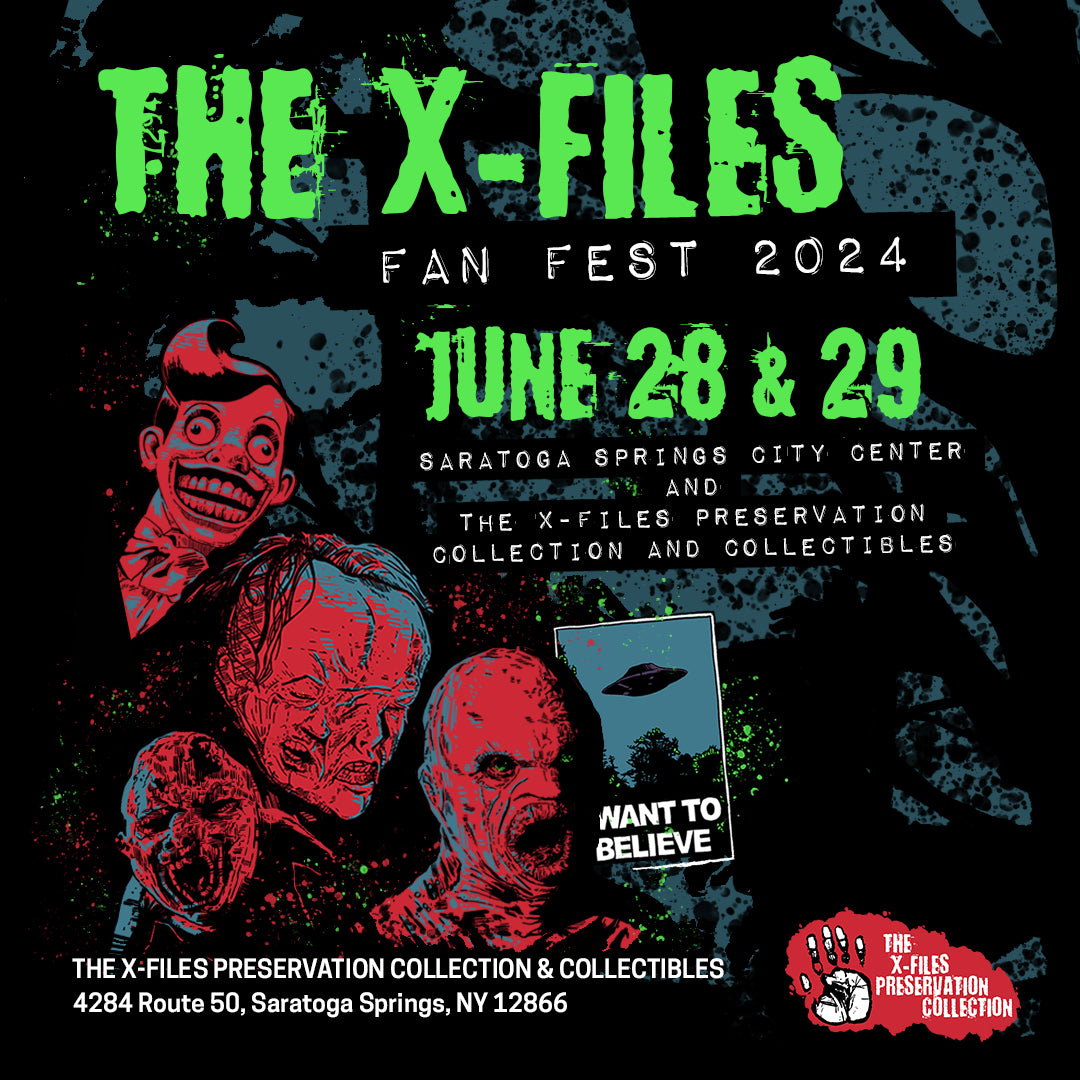 SAVE THE DATES
XFP FANFEST 2024 will be the 3rd Annual Fanfest and we plan to make it better than ever.
We'll be bringing you: Celebrity Guests, Amazing Exhibits, Intriguing Vendors and, as always, the WORLD'S ONLY X-FILES MUSEUM.
Check out our official announcement below!
XFP FANFEST 2024 Guests
Coming Soon!

We have another AMAZING Guest announcement coming soon!
Become an event Sponsor
Our events bring people from all over the world to Saratoga Springs, NY
Are you a business interested in sponsoring Fan Fest 2024? Contact us via the button below for information on how to become a part of this year's incredible X-Files Fan Fest event!
Get Sponsor Information
INTERESTED IN BECOMING AN OFFICIAL FAN FEST 2024 VENDOR?
We're currently accepting applications for vendors at our upcoming event. For more information about the event and vendor pricing, contact us via the button below.
Vendor Contact Form