Bill Terezakis grew up in Winnipeg, Canada. He showed little interest in his schooling but from the age of 2 had always been interested in recreating the sounds and actions of the animals surrounding him. At the suggestion of his school counselor, Bill was sent to LA after graduating to take a course in Special Effects Makeup. Bill did quite well in this course, returning with several certificates. Unable to find work in Winnipeg, Bill decided to move to Vancouver where the movie industry was just getting a foothold.
Bill worked for other artists for a short time before deciding to open his own shop. It was not long before Bill Terezakis and his shop WCT Productions became well known in the Vancouver Movie Industry. His work can be seen in many movies and television shows, most notably; Dawn of the Planet of The Apes, House of the Dead and Freddy vs Jason, but we will always remember him for his amazing work on The X-Files. Sadly, Bill passed away in June of 2021. The industry will feel his loss for quite some time.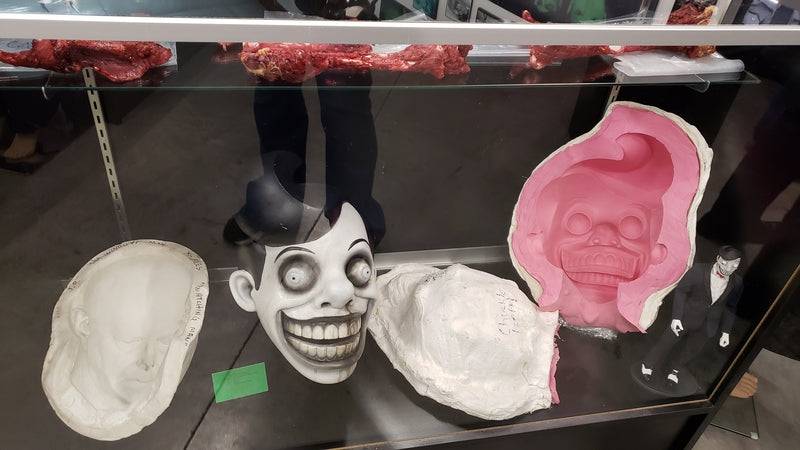 We are honored to share with you a collection of Bill's work from The X-Files. This collection came to us from his estate in the hopes that we could share his story and preserve his work for the future. The collection consists of many molds, sculptures and props. It is an eye-opening example of what goes in to creating the creatures and characters that make our favorite show so amazing. 
Plan your Visit